Our meadow alongside our little river the Nant Cwm Cyffyng – is sheltered by hedges and trees on the riverside and wild hedges on the other. A blaze of gold in the early spring with Dandelions followed by Meadow Buttercup. Here you will find just a handful of spacious pitches tucked against the hedges and hidden by long grasses giving you your own space and privacy. Each pitch has its own picnic bench and campfire ring and grill for the must do outdoor cooking experience. There are shared facilities – compost loos, hot shower and washup area on the campfield with a tap or two for your water collection.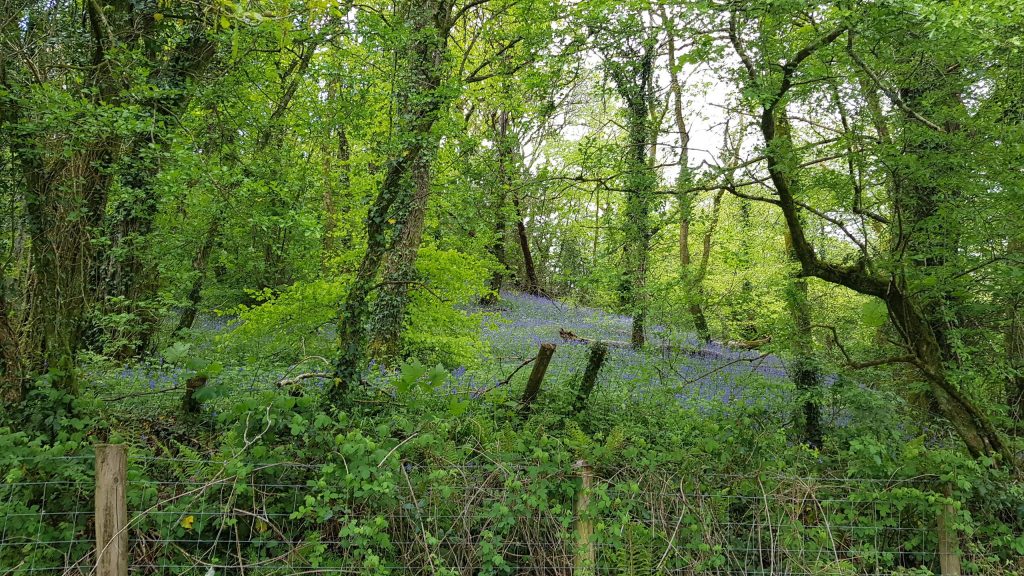 There is woodland on the hillside beside the river which in spring is filled with bluebells – wood anemones are beginning to spread among them too. The old post route used to go from Pistyllgwn to Bryny y Cadno along the old fence line and then on up the river across the ford.
We have noted about 40 different birds even in our short time living here. We do feed them all year round to give them a helping hand and it is wonderful to see them bring the young to feed, Squirrels are quite happy to join in and are such characters to spend time watching. Keep looking there are otters about – usually you only hear a splash but you may be lucky and see one too.